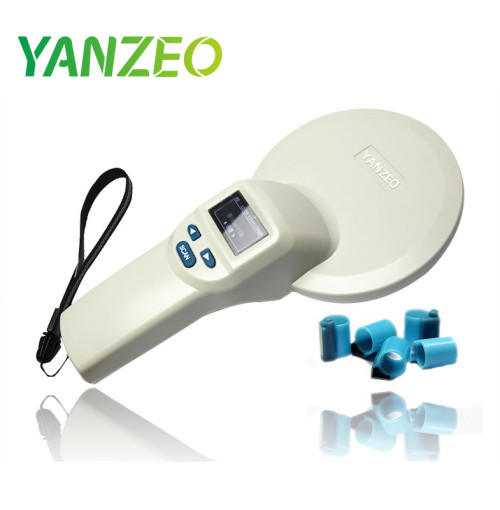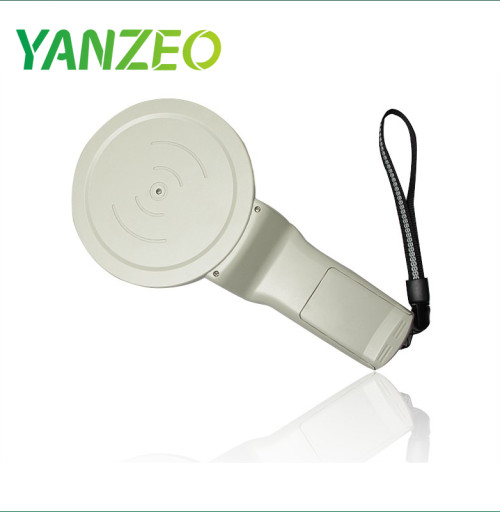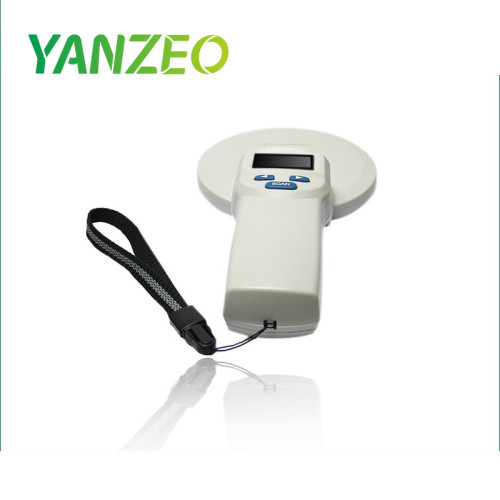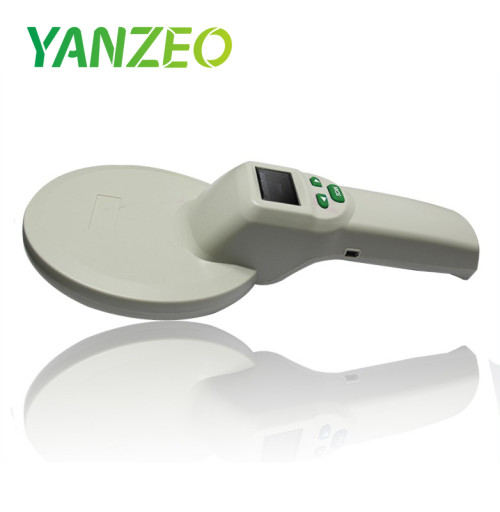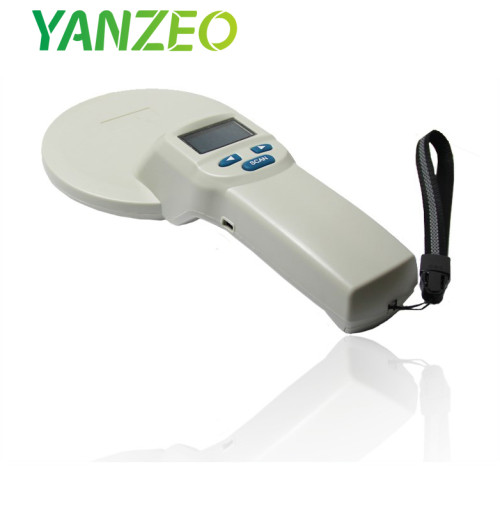 RFID Animal Livestock Ear Tag Handheld Reader 134.2KHz/125KHz FDX-A FDX-B RFID Reader Writer Device
Model

Yanzeo AR170
Min. Order

1 piece
Description
LF RFID reader Livestock RFID Handheld Reader device for animal managerment (EMID/ FDX-B(ISO11784/785)/ EDX-A)
LF RFID reader Livestock RFID Handheld Reader device for animal managerment (EMID/ FDX-B(ISO11784/785)/ EDX-A)
DJ-B02 compatible ISO11784/85 animal management standard protocol support reading for FDX-A, FDX-B and low-frequency ID tags Animal tags, and widely applied to animal management, tracking, and forestry trees valuable fish management industry.
Reader comes with a 128 * 64 OLED display is highlighted, read the label information, real-time display device to read the label and the current internal encoding time and save the label information to the internal E2PROM. RPD-A03 has a database management function, users can, by way of USB or 2.4G wireless transmission of an animal in the database information transmission and encoding operation to the PC management.Wireless data transmission at the receiving end for the USB HID keyboard mode, the reader uploads the data can be displayed at the cursor word documents, excel tables and other text box, through this feature, users can transfer the reader as a real-time data acquisition data devices.
It has made current, stable performance, simple operation. Reader comes with Auto-tuning auto tuning circuit, while working in a different environment can automatically adjust circuit parameters that impact on the external environment to minimize the distance the reader, so that the reader achieve the best performance of the device.
Working frequency

134.2KHz/125KHz

Standard

ISO11784/85

Read and write distance

Glass tube labels>20cm,animal ear tag>30cm

Tabdomining

EM4305 HITAG256 EM1001

Comnunication interface

USB2.0/2.4G wireless

Signal

128*64 OLED buzzer

Working voltage

4.5V(three 5 batteries)

Working current

standby current:80 A Working current:90mA

Working tempreture

-20 to 70 degrees

Memory capacity

4000s (Label code+time)

Continuous working period

20 hours

Standby time

10 days
Packaging & Delivery
Packaging Details:
1/PC per box
Delivery Detail:
Shipped in 7 days after payment