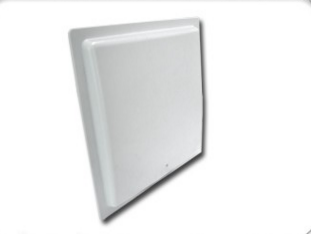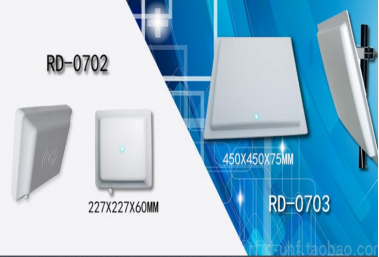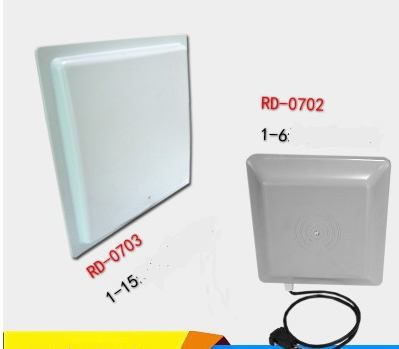 Yanzeo SI802 Long Range 20M 12dbi Antenna Reader Wiegand RS232 RJ45 UHF RFID Writer Reader
Description
UHF Fixed RFID Reader SR400 (5-30M)
Place of Origin:Guangdong China ( Mainland)

Brand Name:SLON
Model Number: SR-400
Type:UHF Integrated Reader
Name:UHF Integrated Reader
Type:Original New
● Integrated design, stable performance, and easy to install.
● The size of similar products, read and write the distance farther than they
● The same type of product, identification tag a faster speed than they;
● High-speed moving objects can also be easily identified to
● Two protocols can be compatible with 18000-6C/6B
● Frequency hopping mode to become strong anti-interference ability
● Multiple tags can be simultaneously read and write
Technical parameters:
Operating frequency
902 ~ 928MHz, 868MHz Or the other frequencies, can be customized
according touser needs
Working Mode
From the software settings are hopping or fixed frequency work.
Supported Standard
ISO18000-6B, ISO1800-6C, EPCglobal Class 1 Gen2.
Reading and writing Tags
In line with international standard protocol ISO18000-6B/6C tag.
RF power
20~30dBm (with country or region may be slightly different)
Antenna Built
Antenna and reader integration.
Antenna Gain
12dBI Horizontal polarization.
Antenna power
Access to the antenna power 5W, adjustable.
Read and write distance
Read and write ISO label stable range10-30m, The distance from the tag
antenna size of the decision.
Communication Mode
RS232, RS485, Wiegand26, Wiegand32, Wiegand34, 10/100M Ethernet,
TCP/IP(Custom), USB1.1(Custom).
Switching signal output
Reading labels relay output switching signal, for access or alarm or other
applications.
Identification of high-speed label
Able to identify mobile speed 120-360 km / h between the tags.
Development Software
We will provide the SDK software development kit and communications
protocols and DEMO.
Operating Voltage
DC 12V.
Operating temperature
-35 ℃ -75 ℃.
Storage temperature
-40 ℃ -80 ℃.
Operating Humidity
0-95%.
Case Material
ABS.
Dimensions
450 × 450 × 65mm.
Weight
5.0Kg.
Packing Accessories
Adjustable mounting bracket 1 set, DC12V power supply 1, power lines 1,
serial communication line 1, CD 1.
Typical applications:
● Intelligent traffic management, road and bridge toll collection
● Release customs clearance inspection
● Intelligent parking access management
● Warehouse inventory management
● Personnel access control
● Enterprise asset management
● Special equipment management
● Personnel location management
RFID Tags RFID Reader RFID System RFID Antenna RFID Software
We can follow customers to request customized products, we will provide you the best quality products and services.