Helmets built-in RFID chip Effective monitoring of tunnel construction safety
Share
Issue Time

2014/05/15
Summary
Helmets built-in RFID chip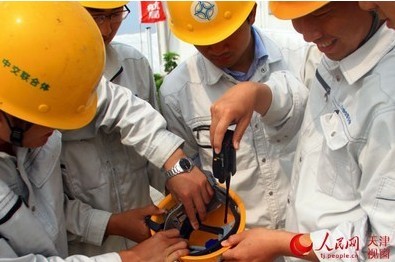 Recently, a Hong Kong-ZhuhaiAviation Authority a Guernsey company project department cited "littlebutton " and " big eyes" two intelligent systems to solve the" immersed tube tunnel" construction safety monitoring problem.
"Small buttons "that an electronic chip attached to the inner tube worker helmet coin size , ituses the world's most advanced 2.45G RFID radio frequency identificationtechnology, personnel and location of the tunnel and out of which the dynamicmonitoring , access control LED display at the entrance of the tunnel staff real-timedisplay of information . Through this innovative technology to solve thetraditional management model flop registration personnel are not part of theflop , flop leakage , misuse flop and other issues, the tunnel operatorstatistics become more accurate.
"Big Eyes "that is installed in the tunnel and export HD camera and an important part ofthe construction of the tunnel and out of personnel and operations personnel toimplement continuous monitoring. In the dispatch center , managers can monitorscreens through time to grasp the situation inside the tunnel , either clear orten nautical miles at sea, on land , personnel access and production safetysituation .
Through this "one smalland one large " two systems , managers can always grasp the constructionsite security , personnel information , in case of danger but also timelyemergency response organizations and launched an investigation. Today, thesetwo systems has become a good helper management, security management projectdepartment have a more solid protection.